#1: Pinterest Hones Ad Targeting
I anticipate that Pinterest will get smarter and more efficient at keyword and visual search.
In their continual quest to serve their user base, I believe Pinterest will focus on creating better ad targeting based on those searches and fill the user's smart feed with top pins that are relevant to the search term.
Additionally, video will gain broader acceptance on Pinterest. Marketers will have to learn what types of video pins will best engage Pinterest users.
#2: Brands Head to YouTube for Lead Generation
With the rising cost of Facebook ads, I'm working with more entrepreneurs looking to diversify their content platforms and generate leads for free.
YouTube is an untapped resource and an insurance policy for so many businesses.
While it's often viewed as a video hosting site, it's so much more! Imagine being discovered by your ideal customers every single day, at the exact moment they're searching for a solution to their problem. You show up to solve it, creating a warm lead immediately – and a long-term know, like, and trust bond.
Sunny Lenarduzzi is an award-winning video, social media, and online business strategist.
#3: LinkedIn Ads Performance Flourishes
Over the last few months, LinkedIn has been making some serious moves. They've added video for all personal accounts, they're testing geofilters for videos, they've made a ton of extreme updates to their messaging platform, and at this point they have over 500 million monthly users.
In short, going into 2018, LinkedIn's growth is about as big as Snapchat's growth in 2016 and Instagram's in 2017.
Additionally, as opposed to most platforms, LinkedIn is a business platform, which means that the value of the users is higher for those companies looking to connect and engage with users who are over 35 and working for larger businesses.
What's truly exciting going into 2018 is that LinkedIn plans to roll out video ads. Currently, there's no way for a business page to post videos, but this update would make it possible to run high-quality ads on LinkedIn.
Today, Facebook advertising is hands-down the best bang for your buck, but with these changes and others on the way, it's possible that LinkedIn's ad platform and the platform as a whole may be one of the best performing for many companies in the coming year.
#4: Facebook Becomes Major Player in Video
In 2017, Facebook rolled out Facebook Watch for select creators (their TV-like option) In 2018, we'll see that program expand to all people and pages on Facebook.
We'll also likely see Facebook roll out new features for video creators that'll make it far easier to get exposure and be discovered.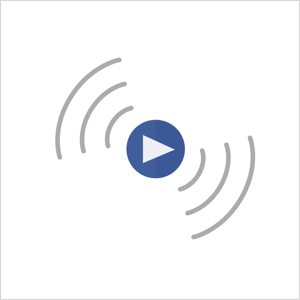 This could include preferential Facebook news feed exposure for original native video, generous revenue-sharing deals, and the eventual rollout of a dedicated video app. We also might see Facebook negotiate traditional television deals or even start its own cable television network.
If you're a video creator, watch this space closely!
#5: Rising Ad Costs Are Here to Stay
I predict that the costs of Facebook and Instagram advertising are going to rise considerably over the next 12 months, and this will be an ongoing trend. Investing in social media ads now to generate awareness about your business and build your audiences (particularly via email subscribers), will give you a competitive advantage for years to come.
This competitive advantage will be similar to that some businesses received by building their social audiences early on when organic reach was high and algorithms worked in favor of audience development for businesses.
So invest now before you're priced out of the market and social media no longer is a viable marketing channel for your business.
#6: Facebook Reviews Become Key Assets
Reviews drive search traffic for Amazon and they also get the sale. Likewise, reviews are increasingly critical on Facebook, as the platform expands ways consumers can leave reviews.
You can think of a like on a post, page, or profile as a mini-review. Everything is a positive or negative review; a check-in, a comment, someone sharing their experience with your company, a new employee updating their profile to show they work at your company, partners tagging you in a post, customers mentioning you in their live video, and so forth.
This word of mouth has always been there, so what's really changed? This: Everything is boostable.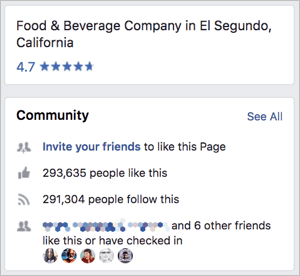 You now have the power to collect these "reviews" and make sure they're seen by potential customers. Boost a positive review, share and boost a favorable media mention, and let older posts continue to get exposure. Manage these assets like they're your bank account. Then when prospective customers first come in contact with your brand, you control exactly what they see.
You know Facebook automatically shows prospects which of their friends are fans of yours, have left a review or checked in, and so forth. If your competitors have abundant "reviews" in the form of positive feedback, especially video, how will you fare when customers are shopping in the news feed?
#7: Snapchat Stories Move Outside the Mobile App
Heading into 2017, I thought without a doubt that we would see Snapchat mix in live video functionality. Well, it didn't happen. Instead, we saw Instagram continuously innovate while Snapchat remained stagnant. However, I stand firm in my prediction from last year that we'll finally see Snapchat integrate live video into its redesigned interface.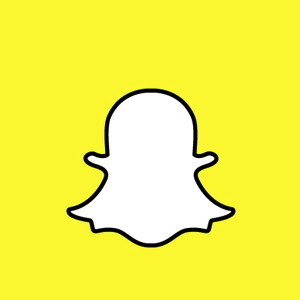 Furthermore, as Snapchat looks to keep advertisers and brands happy, Stories will be viewable outside of its mobile app, similar to Facebook and Instagram Stories, to boost organic views.
Now, for a bold prediction: By the end of 2018, we'll see Snapchat acquired by a major media company such as Disney or NBC Universal as these media conglomerates battle to reach the prized attention of Millennials and Gen Z'ers.
#8: Twitter Sees Renewed Relevance
I think this is a little unexpected, but I believe we'll see a renaissance in marketing through Twitter.
There's a massive and highly engaged audience there (330 million) that has been largely ignored by brands. Meanwhile, advertising costs are going up on Facebook and AdWords, making Twitter an attractive alternative.
Twitter has shown positive signs in user and revenue growth and is beginning a fun new ad campaign to insert some energy into the brand.
#9: Instagram Gains Ground as Top Choice for Brands
This isn't just a gut feeling; the stats back it up. First of all, Instagram is growing fast among businesses; 70.7% of businesses were using Instagram in 2017 (nearly double the number of businesses that used Instagram in 2016), and 80% of Instagram accounts follow at least one business.
Additionally, businesses can now use Stories Highlights to showcase stories on their account pages.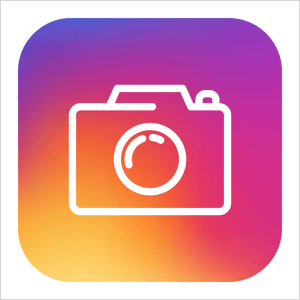 Advertising is another biggie for Instagram and brands. In 2015, a study by eMarketer said that Instagram's mobile ad sales could reach $2.81 billion in 2017. But it seems Instagram blew past that, as they're expected to come in at $4 billion in global advertising.
While Facebook is dealing with ad saturation issues, Instagram is flexing its muscles as the choice platform for users, businesses, and advertisers. Sure, Instagram isn't going to replace Facebook anytime soon. But it's positioning itself as a platform ripe for businesses to garner more of that ever-elusive brand engagement.
#10: CEOs Embrace a Social Presence
CEOs will no longer be able to avoid social media. They'll become the company's biggest marketer by engaging with customers and allies more regularly and showing more behind the scenes and the human side, which will increase sales and brand advocates.
Additionally, I still believe Twitter will remain the best way to build relationships with customers and allies, especially in the B2B space. People on Twitter want everything fast, so clicks to sale are easily attained by proper engagement and being human once the correct link (Buy Now) is there.
#11: Social Media Video Is Essential
I don't need 300 words to describe how social media will change in 2018. The answer is live video, produced video, Snapchat video, Instagram video, and YouTube video. If you don't have video in your content mix for almost every social media channel, you're going to lose out on those "thumb-stopping" moments as people scroll through their feeds.